Before you read my project thread I would appreciate it if you could follow a few simple requests which are when commenting can you please keep criticism constructive for example please do not post "those rims arnt my cup of tea" its not helpful and a bit of a waste but if you have a comment to go with your opinion like "those rims are not my cup of tea but maybe if they where black instead of white they may look better" this is constructive and can even help but please remember this is my car my pride and joy and modified to my taste using large amounts of my hard earned money and is an expression of self I am not trying to sell it to you im just showing it off to those who may appreciate or be interested by it so please show tact when posting.
One last thing when posting whilst I dont mind chit chat can we keep it to a minimum and not deviate from the point of the thread.
Thanks for reading and enjoy.
Stage 1
Ok So here is a pic of my 8 its as early as I have it already has a couple mods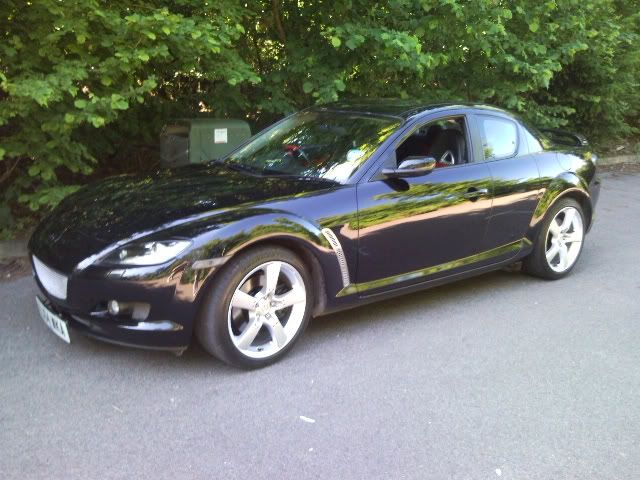 Mods :
PZ spoiler
lockwood grills
lowered plate
At this stage I had no plans to go further which didnt last long as I had caught the modding bug already but it hadnt taken hold YET.